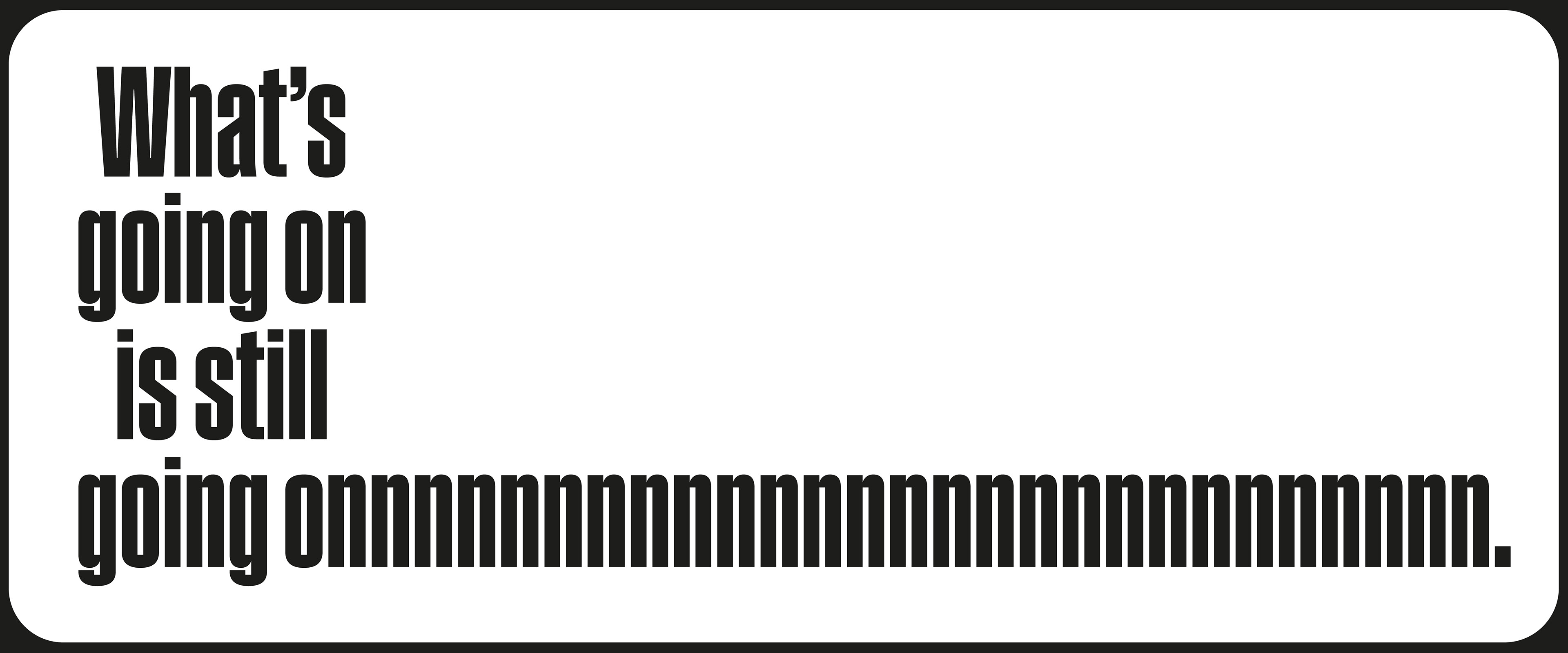 This piece was created in response to Aaron Draplin reaching out to me following the tragic murder of George Floyd and in support of the #BlackLivesMatter movement.
I met Aaron at Birmingham Design fest a couple of years ago, so I feel like I can call him a buddy.
He wanted to use his platform to share some powerful messages in a creative way - he's nice like that.
And so he reach out to me and a few other people to see if they would contribute. 
I of course said yes and this is my bit.  
.............................................................................
WHAT'S GOING ON?

There's STILL too many Mother's crying.
There's STILL far too many Brother's dying.
We've STILL got picket lines and picket signs.
They STILL punish "we" with brutality.
But you can STILL talk to "we", so you can see.
What's going on.
What's going on.
What's going on.
You know we've STILL got to find a way.
We STILL need to bring some loving here today.
For only LOVE can conquer HATE.
▪️
What's Going On is the eleventh studio album by American soul singer, songwriter, and producer Marvin Gaye. It was released on May 21, 1971 and the lyrics of the song are inspired by violence and police brutality in America. 50 years on, it's still as poignant today as it was back then.

Please note, this article contains an affiliate link. So if you decided to click, I might receive a small commission. After all, every little helps. Thanks for reading!