The logo was considerably increased for brand recognition and impact, and vivid pantone colours were used as a backdrop for each model. The result gives a premium feel and helps Gtech separate and stand out from other vacuum cleaner brands.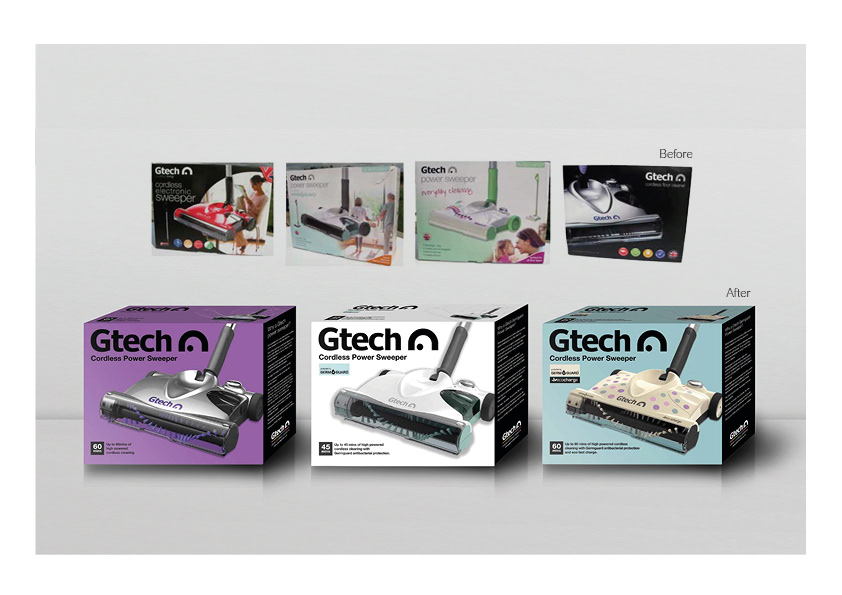 After the re-design of the sweeper packaging a discussion arose around the product imagery. It was felt that the quality of the CAD renders was not a true representation of the product therefore photography was needed.
A studio photographer was sourced and a photo shoot organised. The result – a selection of high quality, clear, images that really show off the product.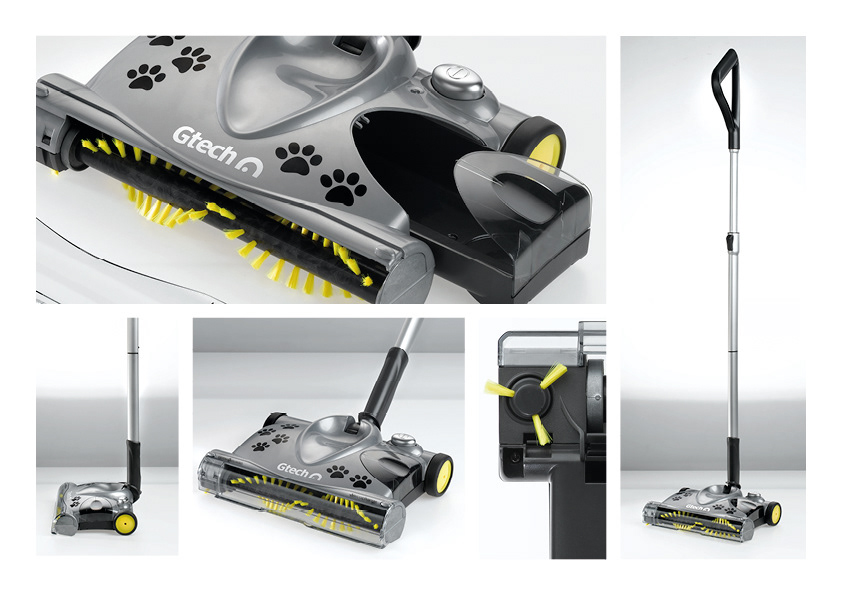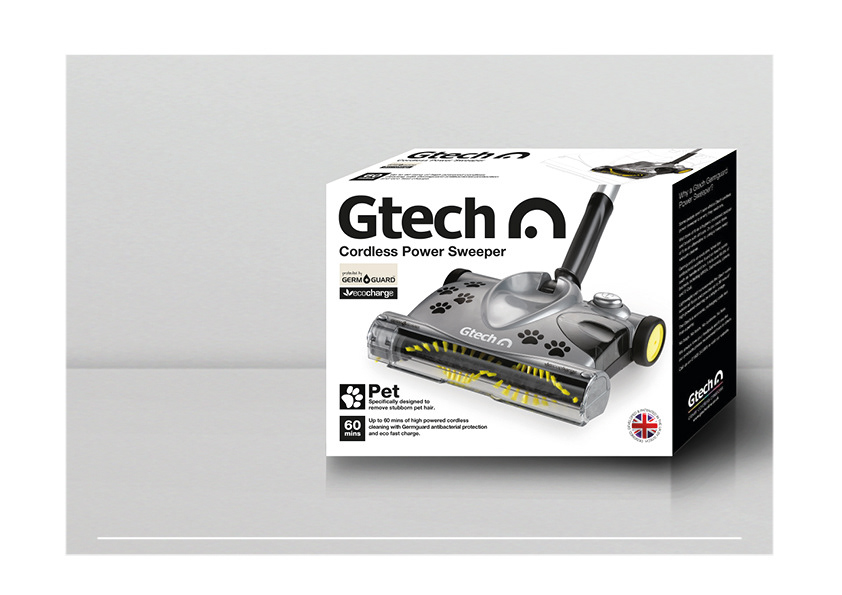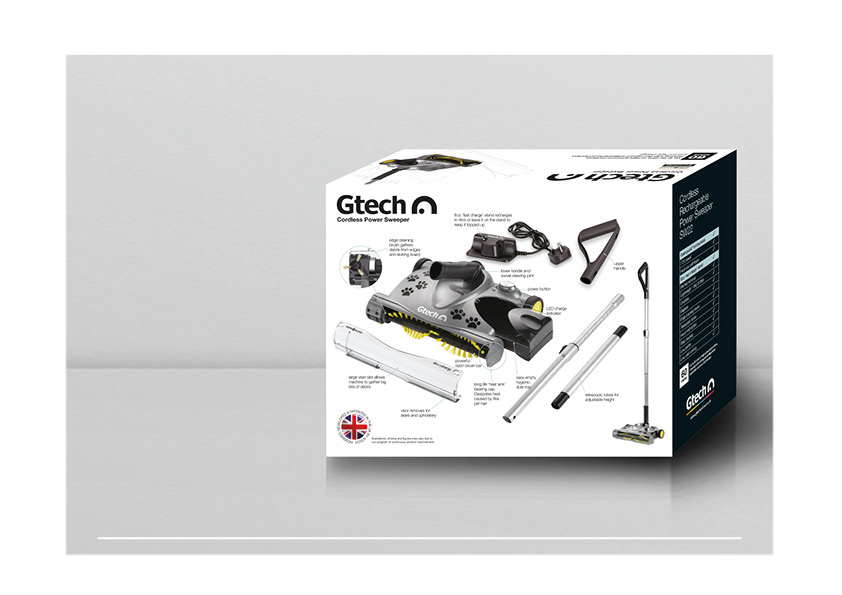 If you'd like to create some stand out packaging to identify and promote your products, get in touch today.